The health and safety of our customers and employees are our top priority during this difficult time. That being said, to promote social distancing we are asking that our customers refrain from visiting our offices. Please know we are operating at full capacity with our customer service, fuel deliveries, routine service and installations. Rest assured we are taking the COVID-19 virus extremely seriously and we have implemented all of the protocols suggested from the CDC and the WHO in regards to cleanliness and personal hygiene. We ask that you utilize our website to communicate with us if you have questions. For Emergency situations or should you need to speak with someone in our office do not hesitate to call us on our customer service line at (856) 665-4545.
HEATING OIL
You can count on McAllister Energy for all of your home heating oil delivery needs. Get started today...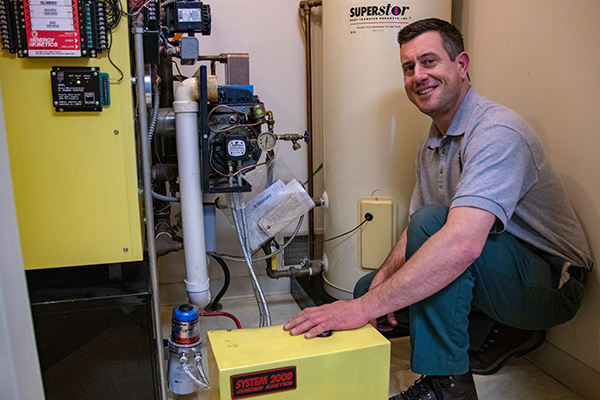 HEATING SYSTEMS
You rely on your home's heating system to keep you comfortable all winter long. Let us help you...
COOLING SYSTEMS
NJ summers can be brutally hot and humid. Place your trust in McAllister Energy for all your air conditioning...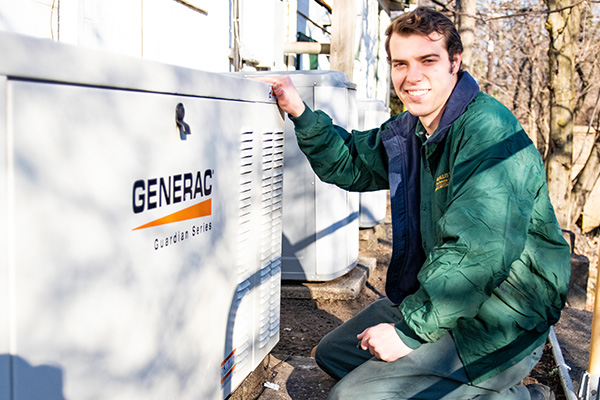 GENERATORS
Don't be left in the dark when your electric company experiences a power outage. Get a generator...
Why Choose McAllister Energy?
Longevity, we've been in business since 1876!
Affordable, fast & friendly service.
We put our customers first as if you are part of our family.
Offering the highest quality HVAC products and unparalleled expertise.
McAllister HVAC Technicians are NATE Certified Experts in the industry.
What Customers Say About Us:
I've been a customer of theirs for 7+ years and have not been disappointed once during any maintenance or service calls. I also recently recommended them to a neighbor who lost AC, and she was likewise very pleased with the service.
~ Patrick Craven
Fast and efficient. Our heater broke overnight, they were there the next afternoon to repair it. Grace additional advice on the heater, was very friendly.
Will definitely use them again.
~ Jocelyn Primeaux
Library of Case Studies
Check out actual jobs that McAllister Energy has performed to get a sense of the caliber of workmanship, pride and expertise our team puts into each and every project.
Pennsauken Energy Kinetics Installation
 Oil Boiler Installation In Palmyra NJ
Oil Boiler Upgrade in Hilltop NJ
Heating and Air Conditioning Experts Servicing Southern New Jersey
Trusted, Reliable, Affordable Heating & Cooling Services For Pennsauken, NJ & All Surrounding Areas.
McAllister Energy has been providing comfort solutions to homeowners and business owners in and around the Greater Pennsauken area since 1876. Our technicians are trained to perform quick, HVAC service with the absolute highest standard of workmanship.
You can rest assured that your HVAC system will be fixed quickly and correctly when you call McAllister Energy. We handle:
Furnace Repairs
Air Conditioning Repairs
Boiler Repairs
Ductless Heating and Cooling Installations
Central Air Conditioning Installations
Heating System Installations
Our HVAC technicians are trained to work on all brands of heating and cooling equipment including Carrier, Heil, ThermoPride, Energy Kinetics, Ruud, and more.
Reliable Pennsauken HVAC Company
If you live in South Jersey, you know for a fact that every resident has to endure all four seasons. You can be optimistic about it, but it also can be a disadvantage. The most glaring issue, in terms of adjusting to multiple seasons, is the one that concerns indoor comfort. Most homeowners do not really think about climate control as long as their heating and cooling systems are working the way they are supposed to. Although you do not want to admit it, you only give attention to your HVAC system if something goes wrong; like when your the air conditioning system does not produce sufficient cooling during the summer months or when the heating equipment breaks down in the middle of the winter.
Although you do not want those things to happen, the fact is a heating and cooling system eventually breaks down. Thankfully, we have a team of highly-qualified HVAC professionals to handle the problem on your behalf.
So, if you need air conditioning and heating repair and installation services in South Jersey, including the areas of Pennsauken, your best bet is McAllister Energy. We have been providing heating and air conditioning repair and installation services to homes for a century. Our HVAC experts come equipped with the experience and skills to handle all types of problems related to heating and cooling, including basic AC repairs and maintenance as well as furnace troubleshooting, replacement, and installation.
At McAllister Energy, guaranteeing the comfort of your family is our primary concern, and it is the job of our highly-skilled and experienced technicians to perform a comprehensive assessment of your heating and cooling systems to determine if something is wrong. In turn, a recommendation is provided as to the right solution to use. We address your problems as soon as possible. Contact us to schedule an appointment to discuss your home comfort needs.
We strive hard to provide reliable service at McAllister. As much as possible, we want to be the first and last call you make in your search for a dependable contractor for all of your heating and air conditioning needs. You can count on us in terms of helping you maintain a comfortable living space all year.
As your neighbor since 1876, you can bet we afford honesty and reliability in what we do. Call us anytime you need help and schedule an appointment with our Pennsauken heating and AC company.
Offering FREE Estimates on New Air Conditioning & Heating Systems
Even if you installed the most sophisticated and priciest HVAC system, there comes a time when it needs to be replaced. When that time comes, we are here to help you figure out the ideal replacement for your old system. Don't delay the process. Don't choose to ignore the need to replace your air conditioning until the hottest day of the summer hits South Jersey. The last thing you want is to settle with an inoperable system right in the middle of the summer months. The same thing goes for your heating equipment. You don't want to rush buying a new furnace in the middle of the winter, even though you knew from the get-go that your old furnace already needs replacement.
Luckily for you, McAllister offers free consultations to assess your specific heating and cooling needs. Do not let time pass by and you see yourself in the middle of the freezing winter without a working heating system or endure the scorching summer heat without an air conditioner.
Know that replacing an old AC or furnace leads to significant reduction in energy usage. To be precise, you have the chance to cut your energy costs by up to 50%! If you stick to your old HVAC system, you likely will spend a lot of money on maintenance and repair costs.
We are here to help you choose an efficient and reliable system to replace your old one. Of course, the objective is to pick a system that can provide the perfect level of indoor comfort for your home without spending too much for it.
As residents in South Jersey, we are genuinely concerned about your need for a reliable heating and air conditioning system, which is why we want you to contact us your local Pennsuaken HVAC company for an air conditioner, heat pump, furnace, or boiler replacement. We cater to all residents in the entire Southern New Jersey area.
<h2>South Jersey &amp; Pennsauken Heating &amp; Air Conditioning Company</h2>
Indoor comfort doesn't have to break the bank. <span style="font-weight: 400;">At McAllister, we fully understand how important it is for every homeowner to save money while at the same time guaranteeing total home comfort. To help you achieve that, <strong>we keep our prices low while still retaining value for our services</strong>. It does not matter what type of heating and cooling service you need - be it AC repair, whole house performance test, furnace replacement, or the installation of a new generator; our team at McAllister ensures you get the most reasonable price. So, if you happen to be looking for a Somers Point or Pennsauken HVAC company, choose us.
South Jersey & Pennsauken Heating & Air Conditioning Company
Indoor comfort doesn't have to break the bank. At McAllister, we fully understand how important it is for every homeowner to save money while at the same time guaranteeing total home comfort. To help you achieve that, we keep our prices low while still retaining value for our services. It does not matter what type of heating and cooling service you need - be it AC repair, whole house performance test, furnace replacement, or the installation of a new generator; our team at McAllister ensures you get the most reasonable price. So, if you happen to be looking for a Somers Point or Pennsauken HVAC company, choose us.
McAllister offers HVAC services, including:
Gas and oil furnace repair & replacement
New heating & air conditioning installations
Zoned heating & cooling
HVAC tune-ups & preventive maintenance plans
Radiant systems
Products for clean indoor air
Whole house comfort checkups
Ventilators
Fan coils & evaporator coils
Packaged systems & hybrid heat
HVAC system design & HVAC for new construction
Whatever your heating and cooling needs, McAllister Energy is here to help. Contact our expert Pennsauken HVAC company for assistance.
Your South Jersey Heating & Air Conditioning Team
At McAllister Energy, we always prioritize the need of our customers. As a company that is passionate about our service, we make sure no homeowner will think twice about hiring us over and over again for heating and cooling repair and installation needs. We've been in the indoor comfort business since 1876. That's almost 150 years of HVAC experience.
As the HVAC industry is constantly evolving at a rapid pace, we make it a point to learn all the new things, including the innovation and technological advancements in the business. We stay on top of advancements to give our customers the best possible services. As we provide you with our expertise, we apply everything we learn in order to fix a problem in the most efficient manner possible. We built the company from scratch and our dedication to satisfying every customer grows every single day. Let us prove to you why we are the top-rated air conditioning and heating company in Pennsauken, New Jersey.
When you hire McAllister Energy for your HVAC services, you receive:
NATE-Certified technicians
Licensed, bonded and insured company
24/7 HVAC emergency service
Angie's List Super Service Award recipient
Residential and commercial HVAC services
Financing available on new system installation with approved credit
Honest, upfront pricing
Money saving coupons
Free estimates
Free second opinions
Free on-site consultations
The Best Pennsauken Air Conditioning Company
McAllister Energy specializes in a wide range of air conditioning services in the South Jersey area. For over a century, we have been providing homes and businesses with the best air conditioner related expertise, including installation, maintenance, and repair. We specifically cater to the areas of Pennsauken.
If you wish to be serviced by the best technicians in this part of the country, choose McAllister. You can trust our experienced and highly-skilled technicians to perform the following:
24/7 air conditioning repair
24/7 heat pump repair
Choose Our Top-Rated Air Conditioning Services
Our South Jersey air conditioning company's skilled HVAC contractors have the experience and training to help you get top-class cooling systems from Carrier, including:
Our South Jersey air conditioning services include:
Our expert HVAC service technicians have been providing trusted AC repairs, tune-ups, installation, and replacement services to homeowners and business owners in Southern New Jersey for well over a century! You can rely on the team at McAllister Energy to keep your interests at heart for all of your Pennsauken NJ and the Greater South Jersey home comfort needs.
The experts at McAllister are experienced, licensed professionals that work for the best and most trusted air conditioning company in Pennsauken and Southern New Jersey.
We service homes and businesses located within Burlington, Camden, Gloucester, & Salem Counties, New Jersey.
Our service area consists of these cities:
Alloway
,
Atco
,
Audubon
,
Barrington
,
Bellmawr
,
Berlin
,
Beverly
,
Bridgeport
,
Burlington
,
Camden
,
Carneys Point
,
Cherry Hill
,
Chesilhurst
,
Cinnaminson
,
Clarksboro
,
Clayton
,
Clementon
,
Collingswood
,
Delanco
,
Delran
,
Deptford
,
Edgewater Park
,
Elk Township
,
Elmer
,
Franklinville
,
Gibbsboro
,
Gibbstown
,
Glassboro
,
Gloucester City
,
Haddon Heights
,
Haddon Township
,
Haddonfield
,
Hainesport
,
Laurel Springs
,
Lawnside
,
Lindenwold
,
Lumberton
,
Magnolia
,
Malaga
,
Mantua
,
Maple Shade
,
Marlton
,
Medford
,
Merchantville
,
Mickleton
,
Moorestown
,
Mount Ephraim
,
Mount Holly
,
Mount Laurel
,
Mount Royal
,
Mullica Hill
,
National Park
,
Oaklyn
,
Palmyra
,
Paulsboro
,
Pedricktown
,
Penns Grove
,
Pennsauken
,
Pennsville
,
Pilesgrove
,
Pine Hill
,
Pitman
,
Pittsgrove
,
Rancocas
,
Richwood
,
Riverside
,
Riverton
,
Runnemede
,
Sewell
,
Shamong
,
Sicklerville
,
Somerdale
,
Southampton Township
,
Stratford
,
Swedesboro
,
Tabernacle
,
Thorofare
,
Voorhees
,
Washington Township
,
Waterford Works
,
Wenonah
,
West Berlin
,
Westampton
,
Westville
,
Williamstown
,
Willingboro
,
Winslow
,
Woodbury
,
Woodlynne
,
Woodstown
Need Fast Service, Now?
Call us now for emergency fuel delivery or HVAC service.