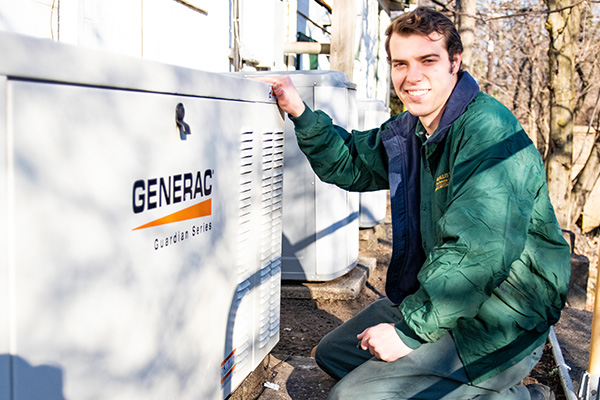 Never Lose Power Again with a Home Backup Generator
When the power goes out, you need to make sure your home or business can stay safe and operational. In the colder months, not having power could lead to frozen pipes that may explode and flood your home. With extended power loss comes the probability that your food will spoil and you may even have to stay in a hotel. In emergencies such as this, it's imperative that you have a reliable backup supply of energy.
Call McAllister Energy at (856) 665-4545 or contact us online to schedule a backup generator installation in Pennsauken!
Generator Installation in South Jersey
We all know how frustrating it is to be without power. When the next big storm hits, be sure you're prepared by installing a whole house generator.
What Exactly Does a Backup Generator Do?
A home standby generator is used to supply your home with power when your normal source is interrupted. These generators are typically fueled by propane or natural gas. Your home generator will monitor the incoming voltage provided from the grid and is automatically engaged when it sees there is an interruption in service. After it sees the flow of electricity from the grid is restored, it automatically shuts off.
Originally, these backup generators were almost exclusively used by businesses, farms, and construction companies since the units were large and expensive. With developments in technology, generators have become smaller, cheaper, and more efficient, making them viable for home use.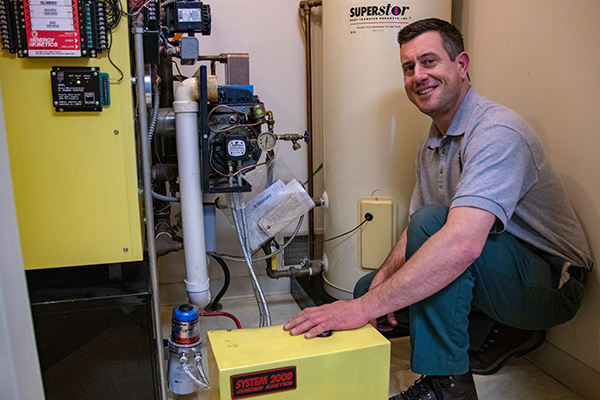 What Does a Generator Power?
You wouldn't want to go a long time without water, so why go without electricity? Everything from critical appliances to modern luxuries can be powered by a generator including:
Lights
Heating and air conditioning equipment
Home Security systems
Basement sump pumps
Washer and dryer
Televisions and stereos
Computers and accessories
Refrigerator
Oven and stove
Pool pumps
Standby generators can be very affordable. We offer models ranging anywhere from 3-45 kilowatts to suit whatever your needs may be. Purchasing a smaller unit could just be used to power the bare necessities while larger units could power your whole home. Considering how inconvenient power outages are, installing a home generator practically pays for itself!
The Best Standby Generators
When you choose McAllister Energy, you know you're getting the best. We only use the very best Generac generators. We use these because they provide:
Environmentally friendly operation
Low profile and attractive outdoor cabinets
Unit engagement within 30 seconds of a power outage
All models feature TruePower technology designed to ensure sensitive electronics are protected
Units are powered by Generac's proprietary OHVI engine designed specifically for generators
Give our generator installation specialists a call for your Pennsauken home at (856) 665-4545!
Choose McAllister Energy for your next generator installation in Pennsauken! Contact us for more information!
Benefits of Generac Generators
In addition to peace of mind and worry-free electricity even in the worst of weather, Generac generators also provide:
Automatic start capability –  These top of the line generators activate as soon as there's a power outage, providing you with continuity and comfort.
Peace of mind – These generators are permanent installations, so you never have to worry about them being stolen. In addition to the weight of the unit, it is also connected to the gas and electrical lines, making it nearly impossible to steal!
Safety and convenience – Not only will your home backup generator be safe, you'll never have to worry about refueling your generator because it is hooked up to your home's gas supply.
Low operating costs – When compared to other types of backup power, home generators are much more efficient and cheaper to operate.
Need Fast Service, Now?
Call us now for emergency fuel delivery or HVAC service.