Boiler Installation Service
When the cold temperatures of winter set in, you need a heating system that you can rely on that'll provide you with high-quality heat without any sort of worry. With so many heating systems out there it may seem hard to decide which is right for you but with McAllister Energy, our experts will discuss your needs and find a solution that's right for you!
Boilers have been one of the most trusted forms of heating for decades. Our experts bring over 40 years of boiler service so you know you can trust us to get the job done! We're so confident in our team that we have a 100% guarantee on our services!
South Jersey Boiler Installation
A quality boiler installation job consists of two key components, quality service and quality products. McAllister Energy provides both of these but with one small difference, we offer the absolute best service and only install the best systems on the market!
McAllister Energy Boiler Installation
If you're thinking about replacing your current system or installing a new boiler in your home, there's one thing that's more important than anything else… Your contractor. When you choose a company like McAllister Energy, you're getting years of experience and careful attention to detail. We combine this top-of-the-line service with the very best products in the industry bringing you reliable heat for years to come!
We use brands like Weil-McLain and Bosch Greenstar and Buderus which offer high efficiency at a price you can afford! Our boiler installation services are backed by warranties that will make sure your home is reliably heated for years to come!
Trust our NATE certified team for your next boiler installation in South Jersey. Contact us for more information!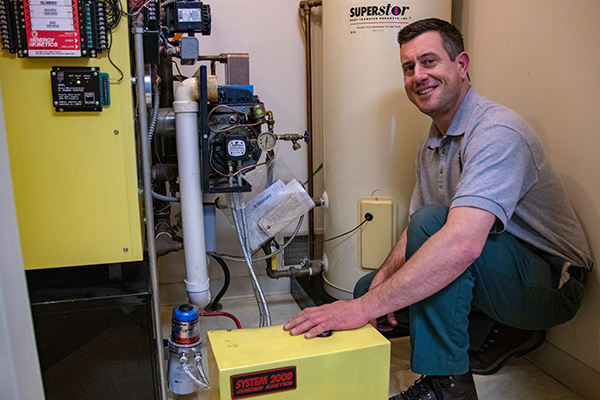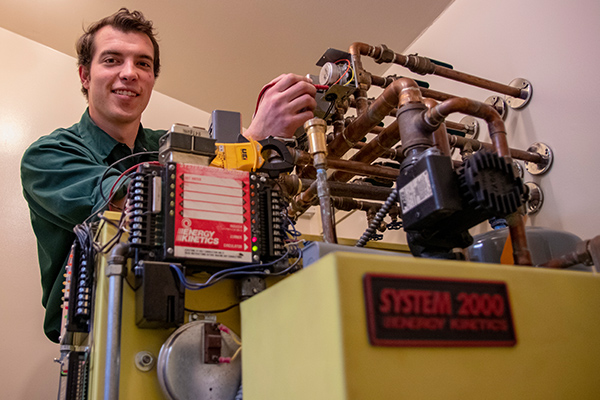 Benefits of a Boiler System
There are a lot of benefits of installing a boiler system as your primary source of heat in your home including:
Clean heating and improved air quality. Your boiler system does not push air throughout your home so there's no chance that your system will circulate dust and pollen throughout your home.
Powerful heating. No other heating system on the market matches boilers when it comes to sheer power.
Versatile heating solutions. Boiler piping networks can be placed pretty much anywhere in your home, including your driveway!
Programming. Programmable thermostats give the ability for fully customizable heating solutions.
Greater heat retention. Boiler systems radiate heat throughout your home and do not use vents and ducts like a forced air heating system. 
Zoning capabilities. Heating zones within your home can allow you to control where the heat is flowing, saving you even more on your energy bills.
Top Tier Boilers and Installation Services
Boilers have been around for centuries and it's not a coincidence that they're still one of the most popular heating systems on the market. This technology is constantly undergoing innovations making it more efficient and cheaper to own and operate.
A boiler functions via pipes within the walls and floors of your home. These pipes carry heated water or other liquids that are good at retaining heat. The basic concept behind a boiler is convection heating which provides your home with strong, reliable heat into your home. The following are two of the best boiler brands on the market, and we install both of them:
Weil-McLain
When looking for a boiler system there are a few things that you're probably concerned about. Weil McLain boilers combine very high efficiency and reliability with a price that's affordable on any budget.
Bosch Greenstar & Buderus
Our of all the things you need to consider when choosing a heating system for your home the most important is the Annual Fuel Utilization Efficiency or AFUE. A higher efficiency rating means that you'll be spending less money on your monthly utility bills. The Bosch Greenstar line of products offers up to a 95 on the AFUE scale on any budget level.
Buderus offers a line of gas conventional boilers that are quiet, efficient and long-lasting. Some of their boilers have AFUE ratings of greater than 85!
Our service is second to none and when you combine that with the quality products from Weil-McLain and Bosch Greenstar and Buderus, you're getting the overall best boiler service in Southern New Jersey. We can confidently say that you'll be 100% satisfied with our service. For quality service since 1876, choose McAllister Energy for your next boiler installation!
Need Fast Service, Now?
Call us now for emergency fuel delivery or HVAC service.